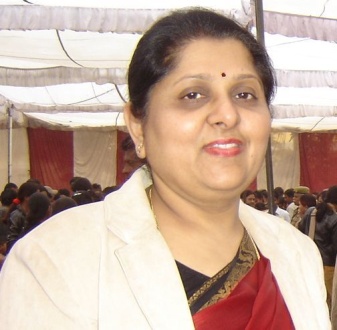 Dr. Sangeeta Kumar (nee' Gupta)
A senior paediatrician with family based practice in Varanasi, India. Her practice involves problems pertaining to all age groups ranging from newborns to adolescents and has a proactive approach towards asthma and haemoglobinopathies. Regular camps for asthma are held in which monitoring and education of patients is emphasized. The primary focus is on preventive care through immunization and counselling.
She is also the Pediatrician In-charge of the Varanasi Region Thalassemia Welfare Society( VRWTS). A NGO formed in 2002 which provides comprehensive medical care to more than 200 thalassemia families.
She has done her M.B.B.S and M.D in Paediatrics from Government Medical College , Jabalpur, Madhya Pradesh, India. She is a life member of Indian Academy of Paediatrics(IAP), Indian Society of Haematology & Blood Transfusion (ISHBT) and Indian Medical Association(IMA).